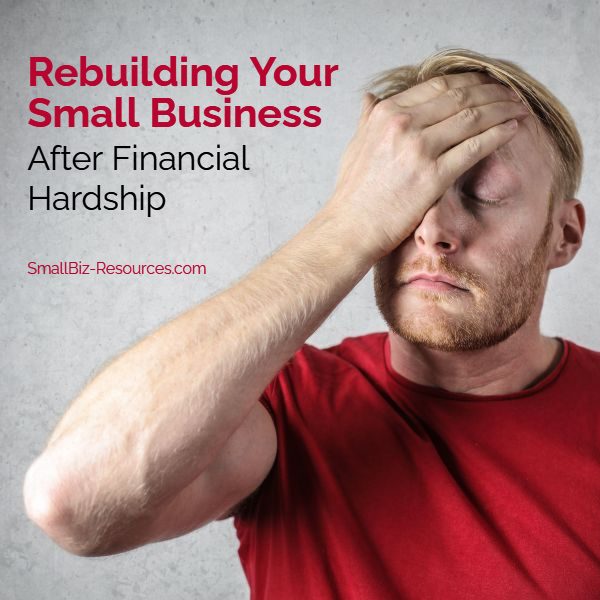 Even if your small business is in a good financial spot right now, you never know what the future could bring. There may come a point when you find that you have to rebuild your small business after a financial hardship.
While it's not something you asked for, it's no time to give up. There are a variety of steps you can take to get back on track.
Before we discuss the best ways to rebuild your small business after a financial hardship, let's take a look at a statistic showing that you're not alone:
According to Yelp, "As of August 31 [2020],163,735 total U.S. businesses on Yelp have closed since the beginning of the pandemic (observed as March 1)."
When you consider the fact that this number only entails businesses on Yelp, it's easy to see that small businesses are more prone to financial hardship today than ever before.
How to Rebuild
There's no one-size-fits-all solution to rebuilding your small business after financial hardship. Instead, the decisions you make should be based on your current financial circumstances, industry, and outlook. Don't assume that you can follow the same path as a competitor.
On the plus side, there's no shortage of ways to rebuild after a financial hardship, such as one caused by the COVID-19 pandemic. Here are some ideas:
1. Review Your Finances
Regardless of what got your company into trouble in the first place, you don't want this to drag you down any longer. And that's why it's critical to review every last detail associated with your finances.
Here are some of the many things you can do to get your financial house in order:
Leave no stone unturned, as there's no detail too small
Embrace technology that can help you save and keep you organized
Look into wealth management strategies that can help you prevent another hardship in the future
Bring in outside help if you need assistance
A financial review is step number one, as it's necessary for building a foundation for the future. Without this, you're doomed to repeat some of your mistakes.
2. Consider Cost-Cutting Measures
In a perfect world, you'd have enough cash flow and savings to maintain your budget well into the future. However, if you're facing financial hardship, this won't hold true.
There are a variety of ways to cut costs, including but not limited to:
Reducing the size of your workforce
Cutting back on travel-related expenses
Using technology, such as live chat
Embracing remote work, which can help reduce overhead costs
Talking to employees about how to be more resourceful
You get the point. There are both small and large steps you can take to trim money from your budget. Since this is such a big decision—as it can affect your employees and company as a whole—don't jump the gun. Every decision should be well calculated.
3. File for Bankruptcy
It's the last resort for most small business owners, but it's not something you should ignore. There are many benefits of filing for bankruptcy, either as a business or an individual.
Chapter 11 bankruptcy allows you to reorganize your business with the goal of keeping it alive. This gives you the leeway to repay creditors over time, as opposed to needing to find the necessary funds in the here and now.
If you've filed for bankruptcy in the past, it doesn't necessarily mean you can't do so again. Additionally, there are steps you can take to start a new business after bankruptcy, should you be unable to save your current organization.
4. Create a New Business Plan
No matter the reason for your financial hardship, it's important to learn from it. This better positions you to avoid a similar fate in the future.
A new business and marketing plan will go a long way in helping you rebuild and recover. The approach you used in the past isn't likely to help you dig out of your hole.
It can be a lengthy process that requires many changes within your company, but a new business plan will provide the direction required to recover and thrive.
Before you get started on your new business plan, review what you have in place to determine what you can keep and what needs adjusting.
If you don't have a business plan to guide you during the rebuilding of your organization, you open yourself up to additional complications and challenges.
Final Thoughts
Even though you're going through a rough stretch right now, it doesn't have to define the future of your small business. You still have control over your destiny.
When you go back to the drawing board, you position yourself to create a strategy that will put you on the path to success. Don't let a downturn stop your business. The future is bright if you rebuild the right way.
Other Small Business Advice You Might Enjoy