Advertising for small businesses can be quite the challenge. Marketing managers are pressured to diversify their efforts across various platforms, but rarely have the personnel to support all of these streams. More often than not, just one person is assigned the task of managing both organic and paid digital advertising; a tall order.
For those of you who find yourselves struggling to keep up with all of these platforms, it might be time to focus your efforts on the platforms most likely to give you a return. Let's take a look at why Facebook is currently the most effective social platform to focus your time and money.
Google+ Ads Are a Thing of the Past
We've been anticipating the downfall of Google+ for quite a while now and I recently encountered new evidence supporting our theories. Just two years ago, Google released +Post ads in an attempt to monetize the social network.
+Post ads gave advertisers the opportunity to transform content originally shared on their Google+ profiles, such as videos, links and photos, into ads that were served across the Google Display Network. The goal of these ads was to drive engagement with the brand.
However, very few advertisers actually used them. I've scoured the internet in search of case studies on +Post ads, to no avail. I reached out to scores of experts and, to my surprise, no one had ever experimented with them. In fact, most had never even heard of them.
WordStream actually DID run a +Post campaign in our company account last year. Here's a snapshot of the oh-so-rare (possibly the only one in the universe!) +Post campaign:

If you didn't guess it already, based on its paused status, we weren't floored by the performance. Although it had decent exposure, it yielded very few clicks at a pretty steep price. While it may have helped with branding, it had a very minimal contribution to our bottom line.
I dove in recently to resurrect the campaign and give it one last shot. Before taking any action, I hopped on to the AdWords help site to do some prep work. While I found information on the +Post ad policies, there was no other information available. Confused, I turned to the AdWords blog in search of an announcement that +Post ads had been retired—nothing. Finally, I reached out to a Google rep, who had no idea what I was talking about. She solicited help from her boss and it was finally confirmed: +Post ads are indeed, officially retired.
I suspect that Google eliminated this product so it could focus its efforts on it's more heavily-used, powerful ad offerings like search ads, remarketing and Youtube ads.
What's the best course of action for small business marketers?
When it comes to digital marketing, small business marketers should rely on a two-pronged solution.  For search advertising, there's no doubt about it—Google is the place to be. For organic and paid social, they should devote their budgets, time and energy to Facebook.  Here's why:
Although Google+ has a higher market penetration, Facebook users are significantly more engaged.
According to Digital Information World, in 2015 Facebook reached 1.44 billion users monthly, while Google+ boasted 2.2 billion user profiles. However, upon diving a little deeper, it's become clear that these numbers are not representative of user engagement. Many Google+ profiles go largely unused. In fact, only 22% of American adults visit the site monthly. Conversely, Facebookers are incredibly active; the average user spends 2 hours a day perusing their timelines and engaging with others on the social network.
Facebook actually provides an ad platform (and it's freaking awesome).
Facebook does not simply continue to support an ad offering, it has one of the most robust and thriving models on today's market. Given it broad user base and high engagement rates, we're seeing advertisers pour more and more cash into Facebook advertising. As a result, Facebook is developing a more sophisticated offering with notable features like call-to-action buttons, which allow advertisers to promote a specific call to action within their ads and image carousels, which give them the opportunity to include various images with links to their website in one ad.
Facebook has the most amazing ad targeting options you could possibly fathom.
Facebook's ad platform allows advertisers to take advantage of the vast quantify of personal data they have for each user. Aside from basic demographic categories (age, sex, location), advertisers can pick from a host of hyper-specific targeting options including, but not limited to, critical life events, educational backgrounds, interests, past and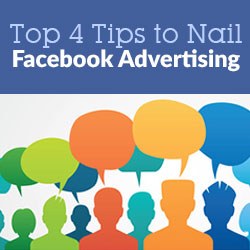 current occupations and interests. This gives advertisers an opportunity to reach their most-prospects and develop highly customized ads that are guaranteed to resonate with the target audience.
My Top Four Tips to Nail Facebook Advertising from the Get-Go
Ready to get your Facebook advertising on? Here are my top four tips to ensure you're kicking things off on the right foot:
Facebook Best Practice #1: Share content organically first and use it as a testing ground for ads.
Far too often, marketers find themselves struggling to predict what will resonate with their audience. The tough part is, there are plenty of wildcards– guides that we expect to bring in tons of traffic are busts, lackluster blogposts knock it out of the park, you know the drill. One of the greatest gifts that social ad networks offer is the opportunity to nix this guesswork and test your ads for free. To do this, share all of your content organically first. Monitor its performance and identify the posts that are getting the highest engagement. Only repurpose your highest performing content for ads. This ensures that you're making the most of your advertising budget and setting yourself up for success.
Facebook Best Practice #2: Create ads that feel like native content and use contrasting colors and saturation to make them stand out.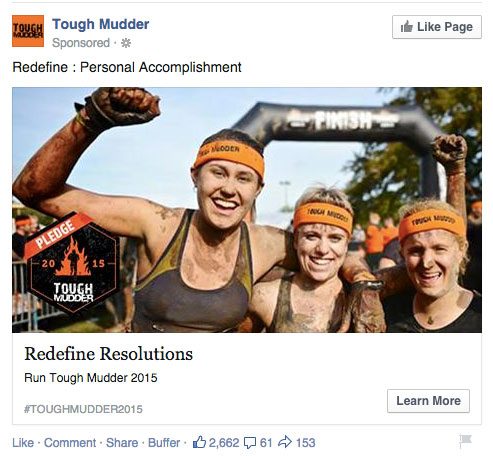 No one visits Facebook with the intention of making a purchase. Instead, they visit the site to peruse their timelines, check up on their friends and share information about themselves. Therefore, it's no surprise that blatant ads do poorly on the social network. People immediately recognize that they're advertisements and ignore them altogether.
The trick to creating enticing Facebook ads is two-fold; you must both blend in and stand out. To prevent people from ignoring your ads altogether, ensure that they fit in with the style of content people typically share on Facebook. Then, to draw attention to them, ensure that they are visually stimulating. Adjust your image's color saturation and use contrasting colors to make them pop on the Newsfeed interface.
Facebook Best Practice #3: Take advantage of Facebook's super-sophisticated, hyper-specific targeting options.

Facebook has a plethora of information about each of their users, which advertisers can tap into to connect with hyper-specific audiences and ads that are sure to resonate with these groups. You can start by identifying basic geographic or demographic targets and then dive deeper to segment people by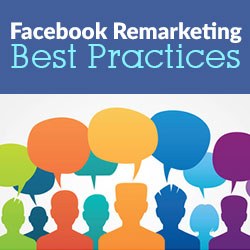 life events, interests, job titles, income, etc.—the sky is the limit! Just be careful that you don't get so granular that you drastically limit your reach.
Facebook Best Practice #4: Use Facebook remarketing to nurture those who have demonstrated interest in your products and services.
There's no disputing the immense power of Facebook remarketing. You spend probably spend a significant amount of time and money to get people to your website. The problem is, it's rare for online shoppers to convert the very first time they visit. In fact, Google reports that an average of 70% of shoppers place items in their digital shopping carts but abandon the process before they've completed the purchase. Why give up on these people? You've worked hard to get them to your site and they're clearly interested in your products.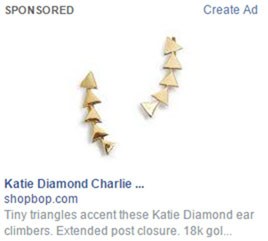 One of the best ways to reengage these shoppers to advertise to them on a platform that they frequent—Facebook. We've seen that this method is incredibly effective. Facebook users are 3X more likely to click on a remarketing ad than a regular Facebook ad. Theoretically, these people are also more likely to convert, since they've already invested time viewing your products and are further down the funnel. To set up Facebook remarketing, all you need to do is leverage Custom Audiences and target existing website traffic.