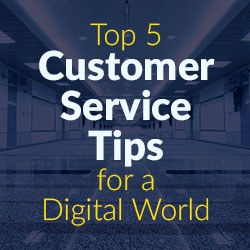 Small businesses have long excelled at customer service with their attention to detail, community ties and personal touch. Yet, it is getting harder to stand out as bigger companies invest in digital channels, enabling one-to-one communication via messaging and live chat, and 24/7 communication via social media. Nationwide, small businesses have the slowest adoption of mobile, live chat and social media. However, this late move may actually benefit those open to learning from some of the early missteps of their larger competitors. Here are five tips for small business to stay ahead on customer service, whether delivered via social media, messaging or in person.
Be fearless but focused
In the next two years, social media will see the most investment and growth of all communication channels, besting email and phone, a recent LivePerson survey of small businesses found. No doubt, companies are going to where their customers are and customers have taken to social media to seek advice, spur purchase ideas and rave (or vent!) about their favorite brands. Social Media Today even called Twitter the "best customer service platform."  For a small business, building a multi-platform social strategy from scratch may be too daunting. Are your customers really on Twitter, or are they on some other social media platform? Start with one channel that makes the most sense for your business, build your brand's voice and presence, and drive engagement with your customers that way.
Listen to what your customers say — and how they say it.
Customer service is all about connection. Small business owners know how to listen to their customers and how to connect within their customers' lives. Yet, small business owners also need to pay attention to how their customers are reaching out. Many consumers have gone to social media or mobile, app-centric communication. Nearly 8 in 10 small businesses don't have mobile solutions or apps, a recent poll by Endurance International Group indicates. If your customers are there, you need to be there, too.
Focus on connection.
The beauty of an always-on, always-connected culture is that it's not about "real time" but it's about "my time." Consumers want to be heard and responded to through a trusted and open connection—even if the response comes five or 30 minutes later. Small business owners juggle many demands. Almost half of them can devote only less than 10 percent of their time to customer service, yet they rank customer experience and support as their highest priority, a recent LivePerson survey showed. If you are challenged on time for customer service, think about expanding your customer service via new channels, including social media. With the megaphone of social media, you can have a positive, and sometimes negative, impact on a broad set of customers in a short period of time, so think carefully about what you're posting. If you focus your social media on customer service, say explaining new features of a product, rather than simply pitching the product, you'll make a viable connection. You can then build on that connection with other digital engagement channels, such as messaging or live chat for the one-to-one communications.
Make customer interactions personal, emotional, meaningful.
Canned, predictable responses no longer fly via digital channels–as they don't for 1-800 number call centers. Consumers immediately know when they've been put into a queue or been given an off-point response to their questions. The best customer service companies don't do this. They don't look at each customer as a one-time sale. Instead, they look at customers as potential lifetime customers who'll perhaps introduce their company to friends and family, too. In today's connected society, friends and family can be a huge audience and tales of poor customer service can go viral in a split second. Likewise, the opposite is true. Putting special effort into connecting with customers goes a long way. If you put the customer first, you will always come out ahead.
Remember your best asset — your lovable, familiar brand.
A warm smile — whether delivered in person across the counter, in text or during an exchange via a website — is appreciated by everyone. SMBs do friendly better than anyone, and that shouldn't be lost as more communications go digital. In fact, delivering that level of service online is a huge opportunity for SMBs as it amplifies the value of their customer experience, which might be greater than you think. McKinsey research shows 70 percent of buying experiences are based on how the customer feels they are being treated. To check your customer service pulse, look inward. Company values and employee happiness shape customer service. Employees who champion a strong, passionate purpose are more likely to deliver on meaningful customer engagements that leave a lasting impression.
Other Small Business Advice You Might Enjoy